PFS Architectural Division installs TuffSkin natural stone counter top protection in homes in Orange County California.
PFS Architectural Division works on commercial buildings and homes in Orange County California. We install proven TuffSkin counter top protection ideal for natural stone, marble and quartz countertops. We have matte or gloss options to match the look you want.

Protective Film Solutions home and office architectural division is the exclusive dealer and installer of TuffSkin natural stone counter top surface protection. This world class technology protects natural marble counter tops from stains and etching that normal plagues these luxury tops. This helps prevent the need for time-consuming and expensive restoration work.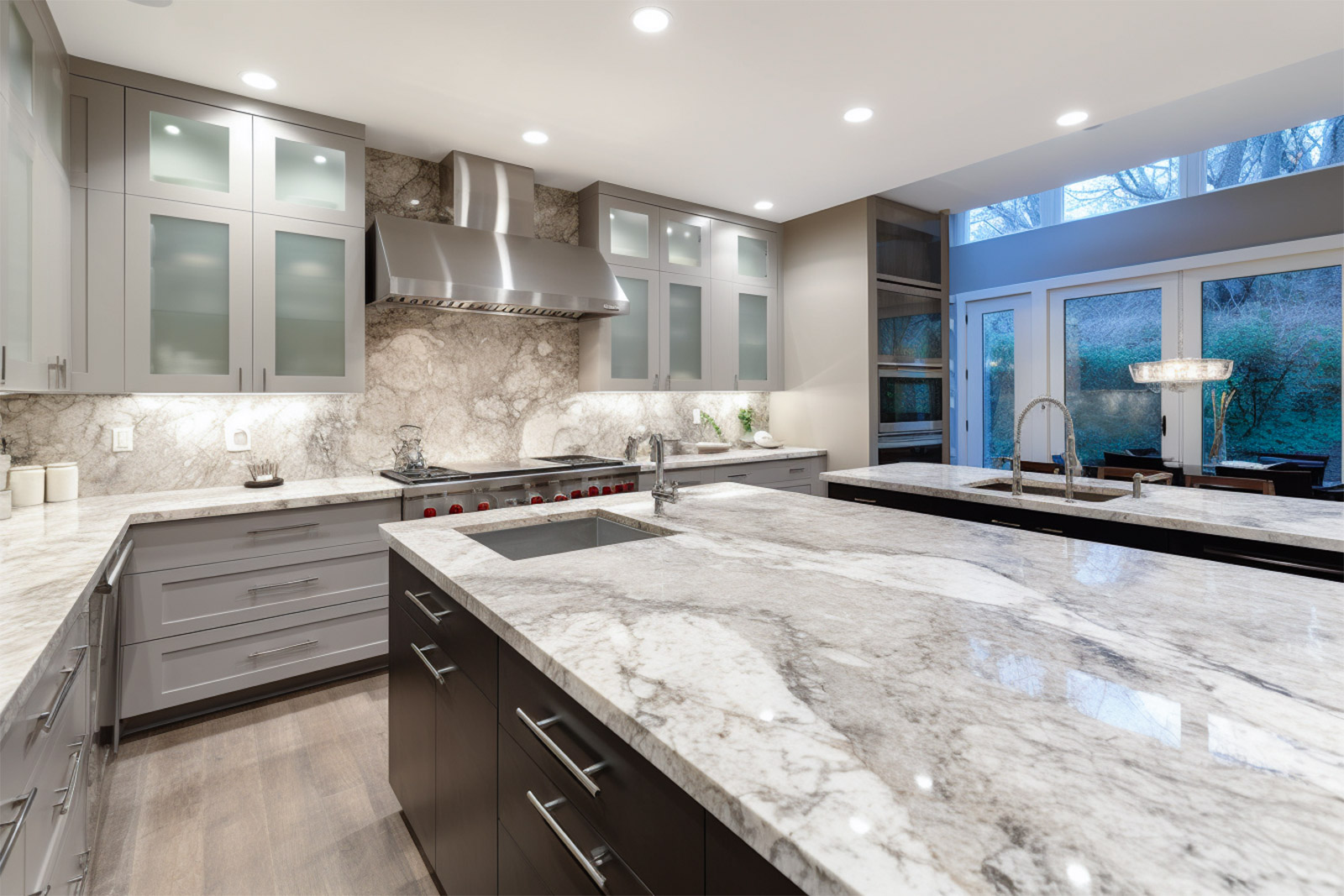 TuffSkin luxury marble counter top surface protection for all luxury kitchens in Orange County, California.

We offer the most effective solutions for reducing heat indoors, protecting from UV radiation and preserving marble counter tops.
PFS is a member of the National Stone Institute #6018
So many common simple household fluids can damage stone tops. Watch the video below and learn more about how TuffSkin can prevent the need for expensive and inconvenient restorations.
Inquire For a Customized Assessment Using the Form Below
Please contact us using the form below if you would like to inquire about TuffSkin countertop protection for stone tops. Customized estimates provided for all jobs, large or small.
Your information is safe with us. We do not sell or share your details. We will only use your contact information to communicate with you about our services. No commitment necessary to inquire.
Licensed Under CSLB #1101066 – Arizona Cars LLC DBA Protective Window Coverings
Member of The National Stone Institute #6018