A week or two ago we shared a post with all (most) of the liveries we designed and installed for Gold Rush Rally 9. Now we're singling out the Porsches, all based on classic Porsche racing liveries.
What we want to do here is single out the Porsches and add a little story behind them. In the process, we can share some new photos that we hadn't posted before.
Basically, there were 4 Porsches in our part of the lineup. We had a 991 GT3 RS trio and a 991 GT3.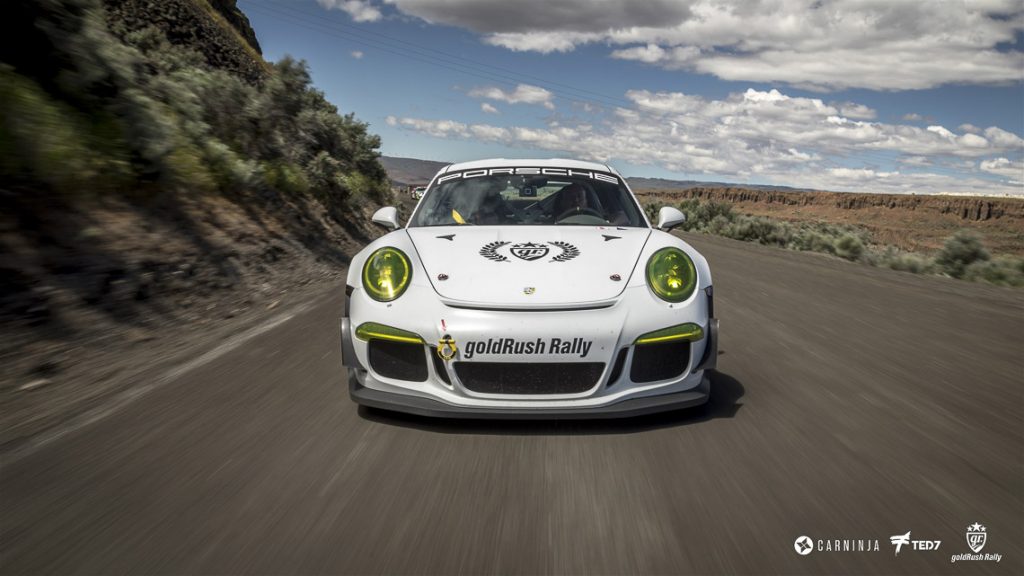 The one with the monochromatic livery is the first one we did. This was a few months prior to Gold Rush Rally 9. There is a full story with that car here.
The other three were done up very close to the date of the rally… the red Salzburg livery car finished just days before the event.
Let's focus on those three cars. The reason for this is that all three feature a modern representation of a classic Porsche livery.
Hippie Porsche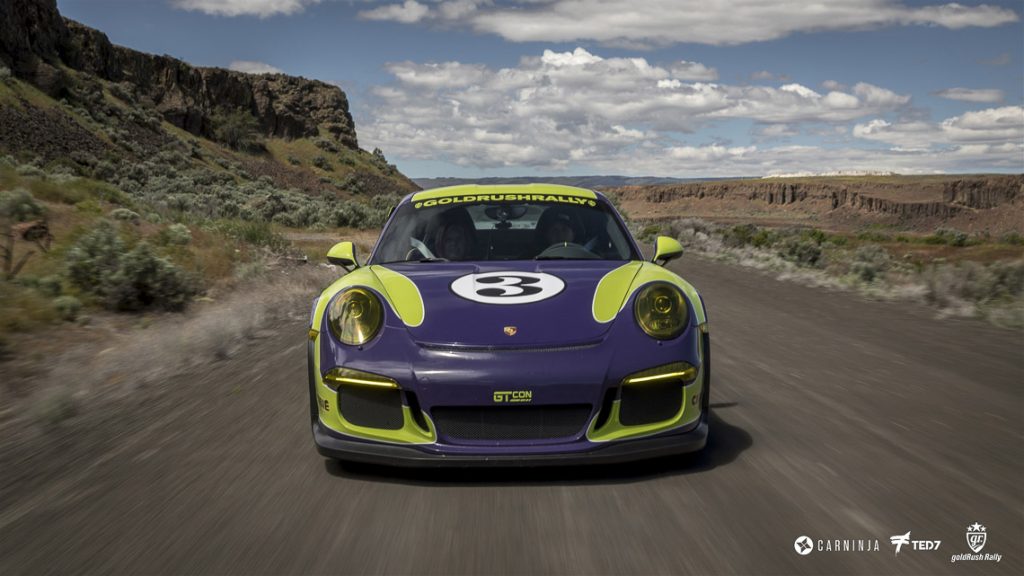 The first one we have affectionally called the Hippie Porsche. We have a full story and photos here. However, this hippie term is nothing new. This livery is based on a 917 #021 from 1970 LeMans. As much as I want to post the entire story here, I'll admit I don't know it all. So, I'll refer you to a post by someone that took the time to do their homework. This post goes into all kinds of details about the Porsche 917 021.
Purple-Green Martini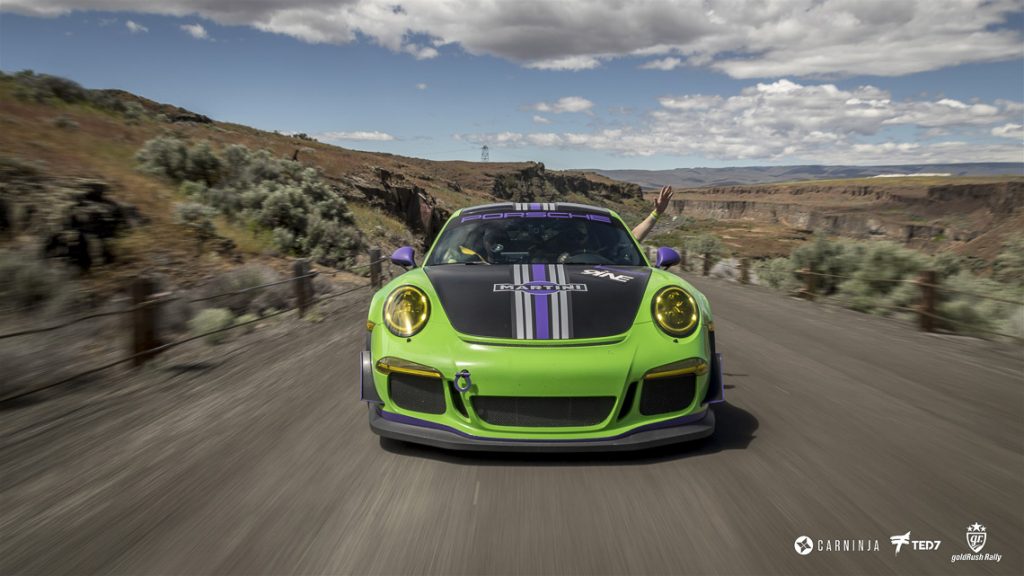 Next up comes the Martini livery. This is one of the classics that has been recreated in every way imaginable. In this case, it's a green and purple theme. This 991 GT3 RS was originally Ultraviolet purple. Then, it was wrapped in lime green before being delivered to the original owner. For Gold Rush 9, the wrap was changed to what you see here. That's the beauty of car wraps. Unlike paint, you can change a wrap often to whatever you want and drive a new car (or something like a new car) more than once.
The car above was wrapped at Protective Film Solutions San Diego. In much the same way, the car you see below in the Salzburg livery was also done in San Diego.
Salzburg Porsche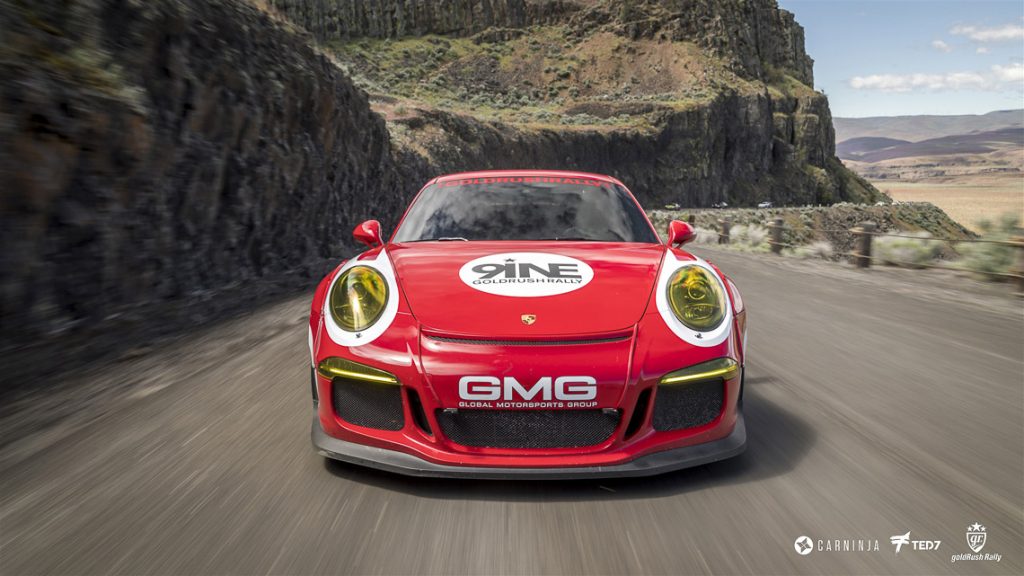 This is yet another classic Porsche racing livery. Like the other famous Porsche liveries, this design was also seen on a Porsche 917 racing car. The design was most recently officially brought back by Porsche as a factory option for the Porsche 918 Spyder. The factory 918 Spyder promoted by Porsche is actually a white base with red stripes. However, throughout Porsche racing heritage there have been multiple interpretations of the design, including a reverse configuration of red base and white stripes as seen on our 991 GT3 here.
All photos by Ted 7 Photography.