It's that time of the year! We just completed the cross-country trek from Boston to Las Vegas, just in time to celebrate the 4th of July… goldRush Rally GRX.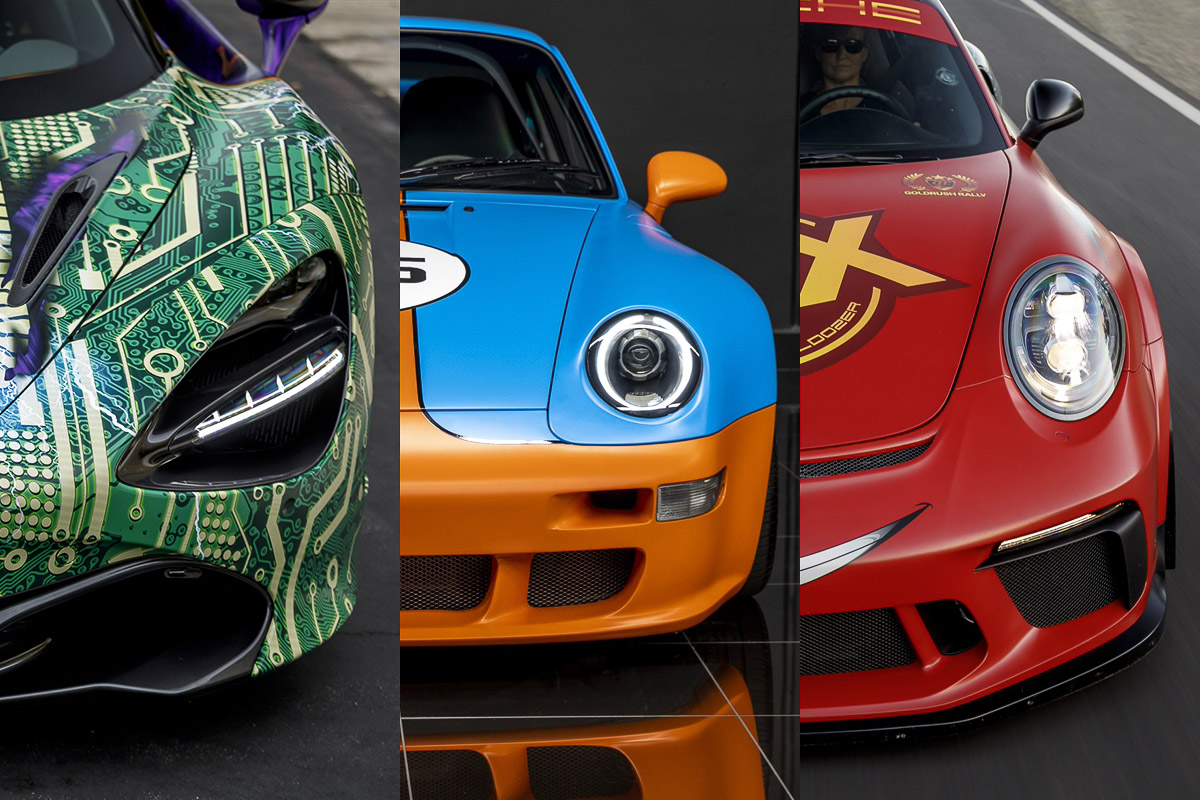 Every year goldRush Rally switches out the starting grid from West Coast to East Coast and vice-versa. This year, for goldRush Rally GRX (X for 10) we started in Boston. A lot of the cars participating in the rally are normally shipped to the West Coast when the rally starts here. During those events, the roster of PFS wrapped cars is insanely big. On the East Coast years, such as this one, the East Coast cars never make it to CA. For that reason, the workload at this end is a bit less.
That all said, this doesn't mean we don't have a nice bunch of cars to work on before shipping them to Boston. This is exactly the case here.
We are still waiting for Ted 7 to finish going through his 21,998 photos from the rally. No, really. He did post on Facebook that he shot that many photos. A total of 535GB worth of images. I told him he's going to need a shutter rebuild just from this one rally.
Let's focus on the the shots he did "in the studio" prior to the rally. I'll see if I can sprinkle in some of his live shots from the rally as well.
Well, like this. Rolling shot of the 400R from the event itself…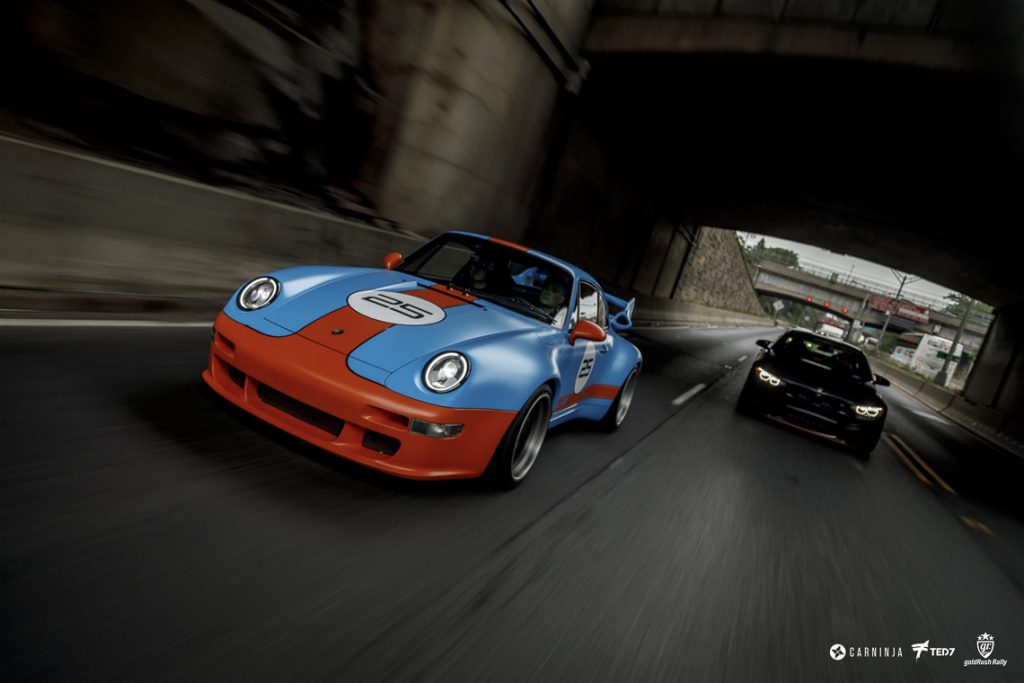 Here we have 3 very special cars.
Gunther Werks 400R in classic Gulf colors. This is an undeniably cool car with all the mojo of an air-cooled Porsche with every detail to make it a true gem in 2018.
Taylor Lynn Foundation McLaren 720S. Taylor Lynn Foundation and McLarens go hand in hand having participated with an MP4-12C and 570S in previous goldRush rallies… now a 720s.
@lionman_ry's Porsche 991 Turbo S Street Cup This is another veteran to goldRush, but this car is new. Last year the car of choice was a Martini 991 GT3 RS. This time it's a rare Street Cup build based on a 991 Turbo S.
The design's were done by Skepple Inc and installed by us at our Santa Ana California facilities. These are not the only designs done by Skepple for GRX. The tally I'm sure is well over a dozen. Maybe more.
Alright, enough preamble. Let's jump into the photos. That's what you're here for anyway, right?
Lightning McQueen Porsche 991 Turbo S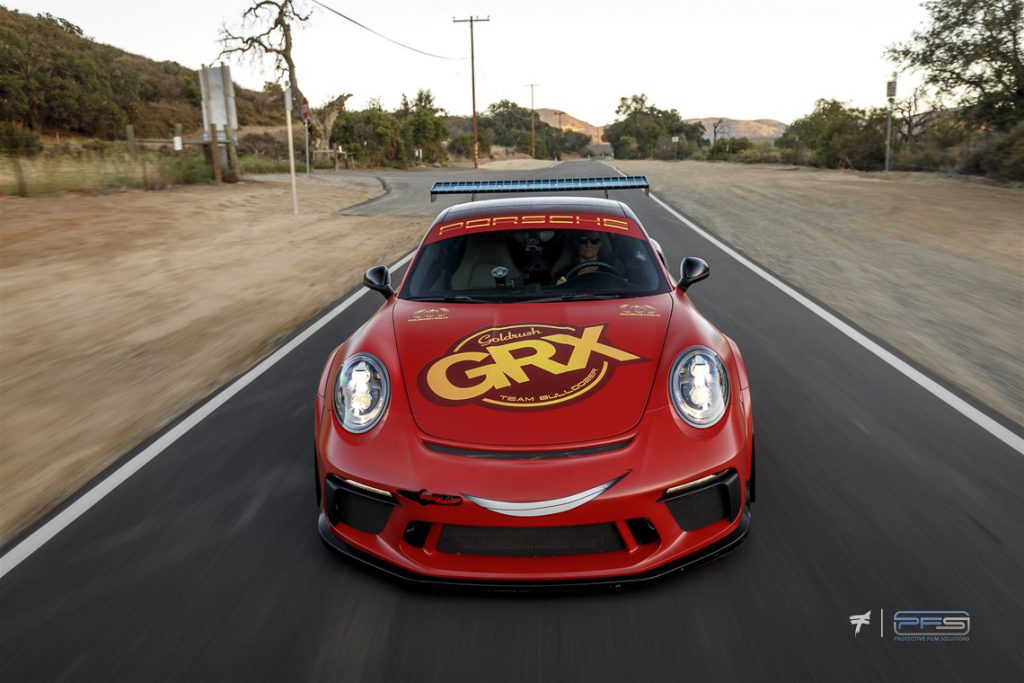 Gunther Werks 400R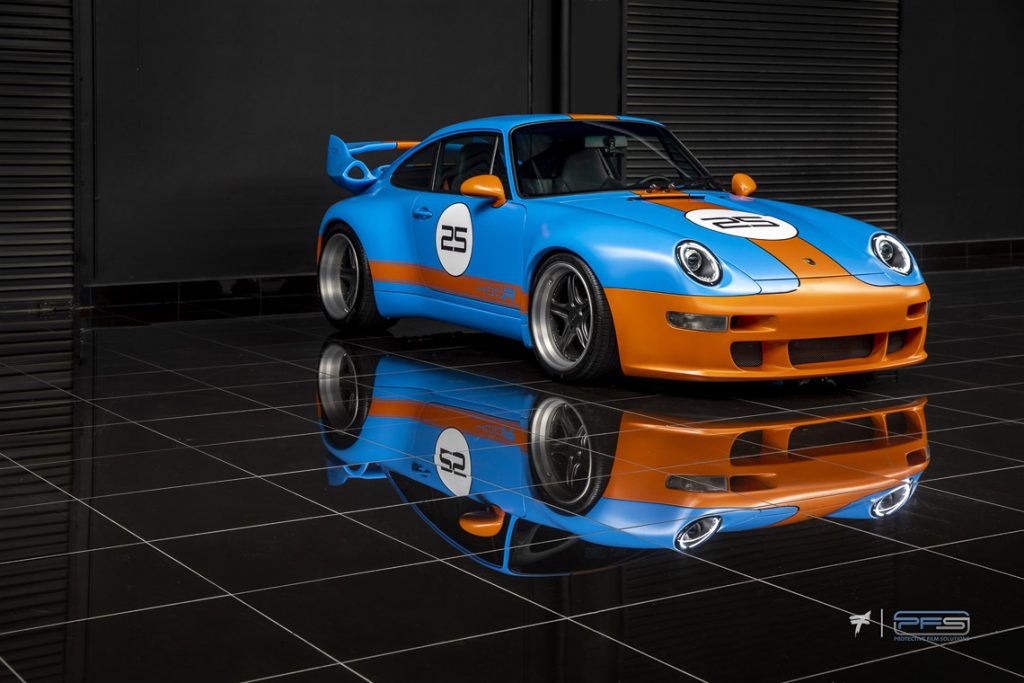 Taylor Lynn Foundation McLaren 720S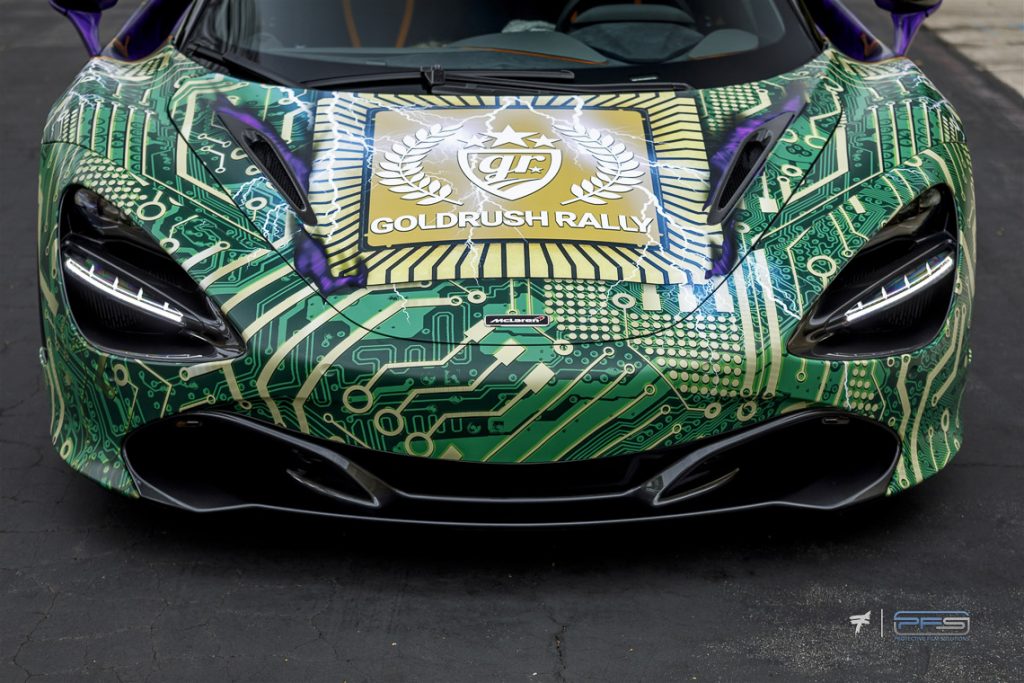 Preview shots by Ted 7.
Like I said earlier, Ted is still going through all the shots he took during the rally. We was gracious enough to put a handful of unedited and unpolished shots up early. In them you can spot a couple other cars we did. Let see some of those below.
But wait! There's more!
Photos from goldRush Rally GRX are still coming in. We'll be sure to share them with you as Ted releases them. I had to dig a little deeper in order to find a couple more cars that we did for the rally. These are cars we wanted to make sure not to miss. Some of these include the Monopoly Nissan GT-R and the Lucky Charms Ferrari 488 GTB. Not mention the grunge McLaren 675LT and absolutely fantastic Mercedes-Benz CLK GTR Supersport (1 of 2 in the world). See those below.
Something you should know is that the Lightning McQueen Porsche 911 Turbo S and the Monopoly Nissan GT-R won awards for 2 of the best 4 wraps of the entire rally!
Official PFS and goldRush Rally Photos by Ted 7.
For more rally details visit goldRush Rally.