In absolute truth, there should be a conveyor belt fitted to the assembly plant at the Pagani factory that delivers Huayras to us immediately after one is christened.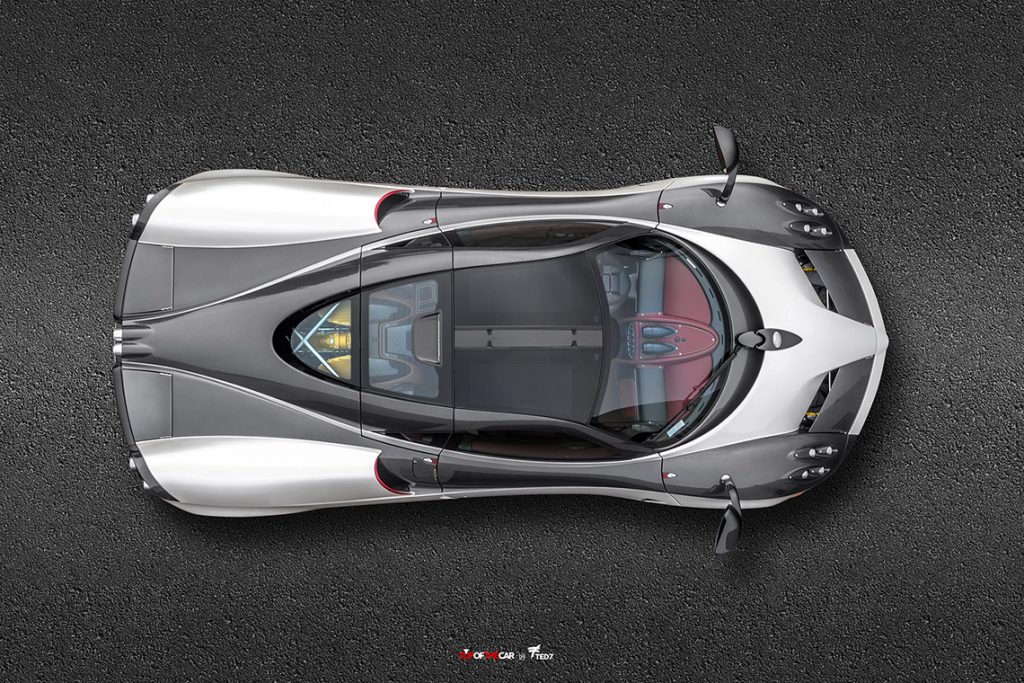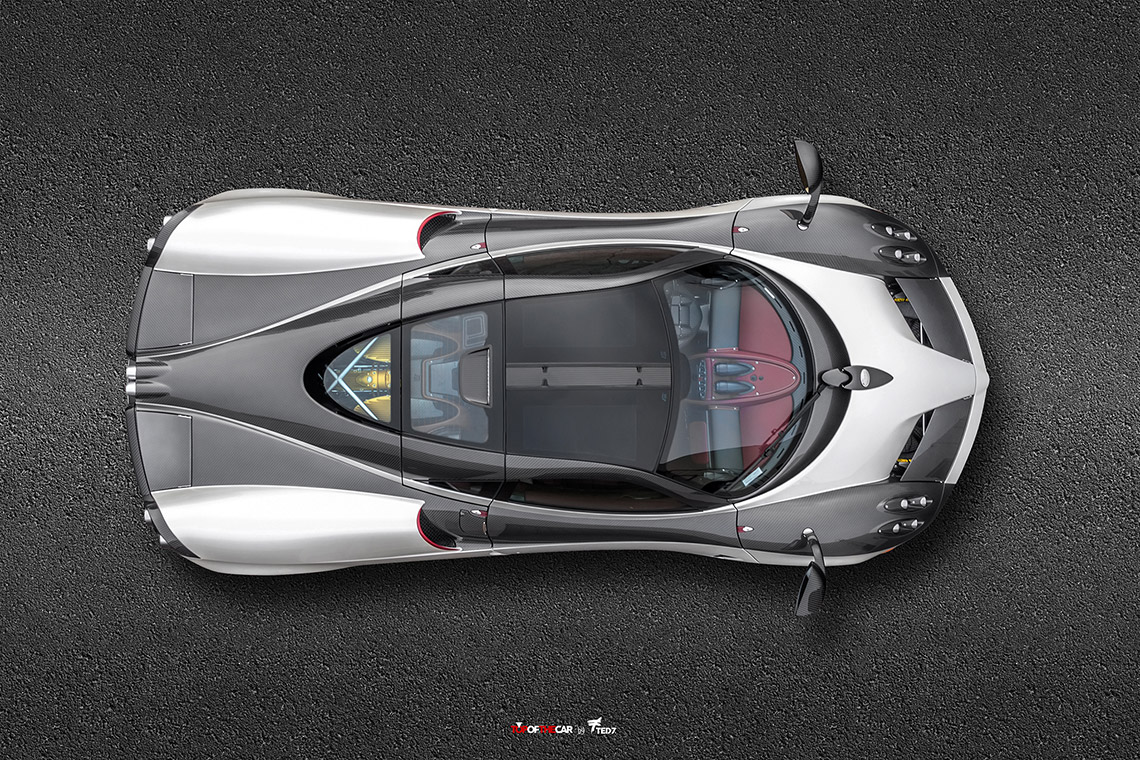 These masterful works of art should not remain unprotected for more than 2 seconds. There are very few cars in the world as special as a Pagani Huayra — Specially, those new in nature. Yes, you can argue that a Ferrari 250 GTO is more special. However, those unicorns hail from 1962 and they live in a hermetically sealed bubble. You'd be hard-pressed to find something more extraordinary than a Huayra that has been built in the last year.
For all the reasons above, a new Pagani Huayra deserves, or rather commands, the most high-end paint protection technology available tomorrow, today. What this means is, a Pagani Huayra gets full body paint protection film on every inch of the car's exterior.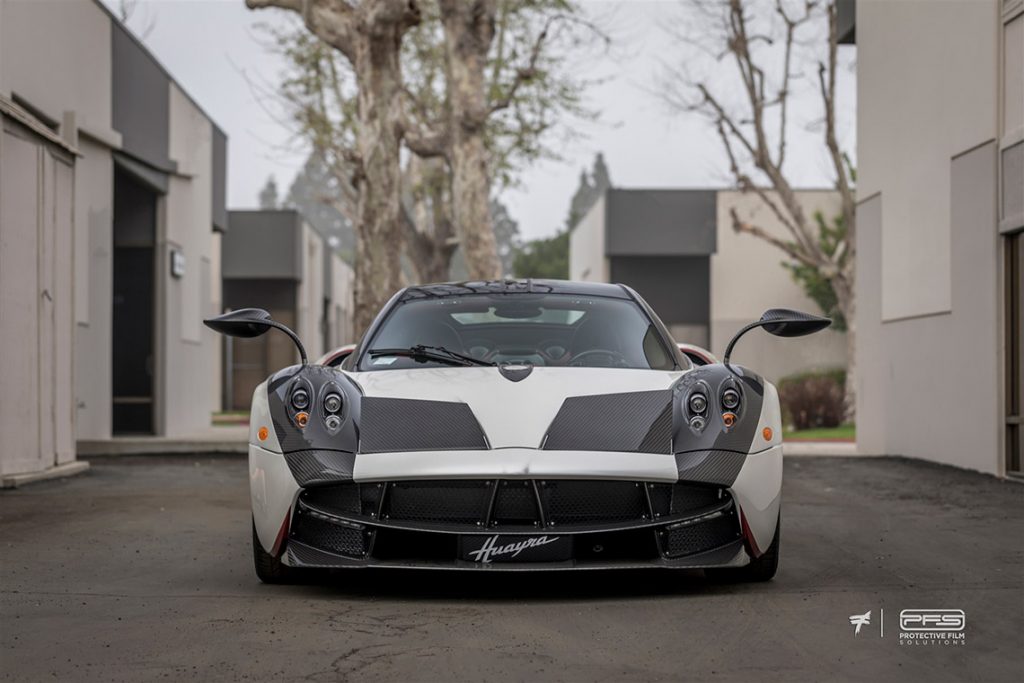 That's not all, however. Remember what was just stated about the fact that this car must get the absolute best. That entire layer of self-healing paint protection film gets coated with 4 layers of 9H hardness Ceramic Pro, plus one additional light finish top coat. This is our top-of-the-line Ceramic Pro Gold treatment. This permanent top coat is harder than glass and slicker than anything else out there.

You can learn more about the combination of paint protection film and Ceramic Pro nano-ceramic coating here: Ceramic Pro | Film.
The combination of self-healing paint protection film and Ceramic Pro 9H yields an exterior that is fully protected again rock chips, light scratches, swirls, haloing and also sheds all dirt and water that comes in contact with the surface.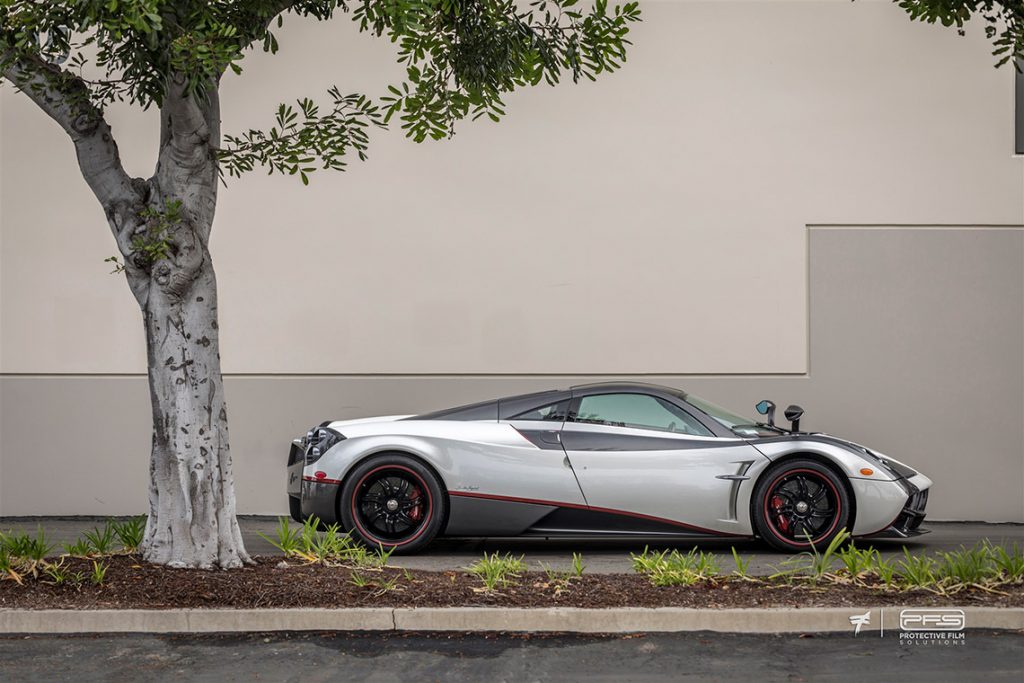 It is unsurprising that such a car gets such a treatment. It is also unsurprising that it all happens at our headquarters in Santa Ana California. We've protected more than one Pagani Huayra, not to mention Ferrari LaFerrari, McLaren P1 and Porsche 918 Spyder. The high-end car community knows this and hyper cars get trusted to us.
Maybe not a Huayra, but your new vehicle is just as special to you. What will you be protecting today? After all, you make the decision of protection your valuable new luxury car before you really drive it, we just do the hard work.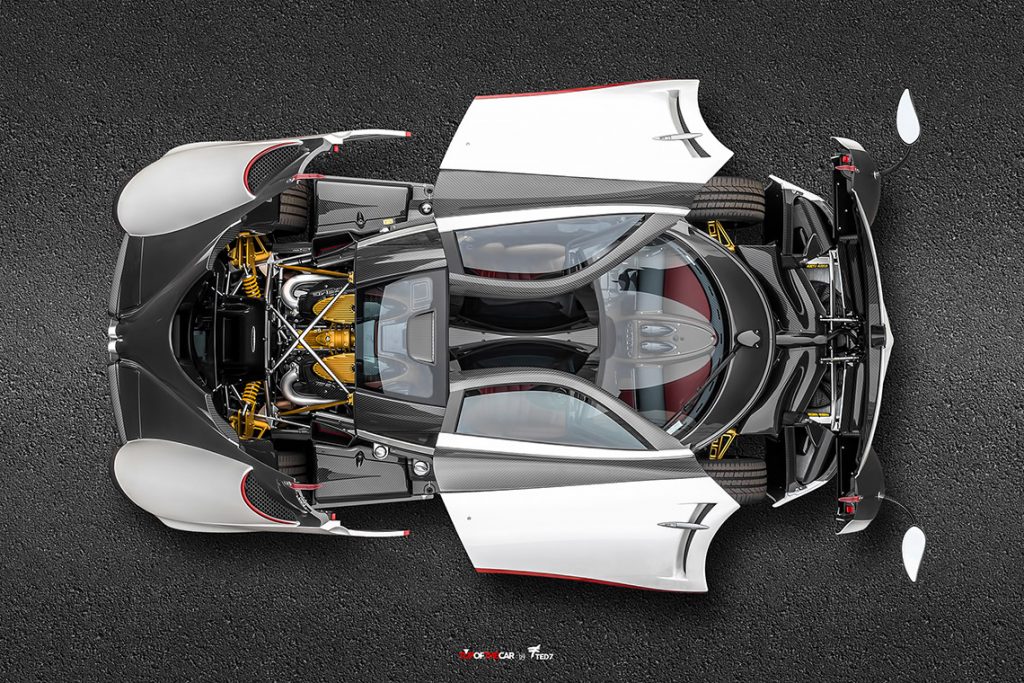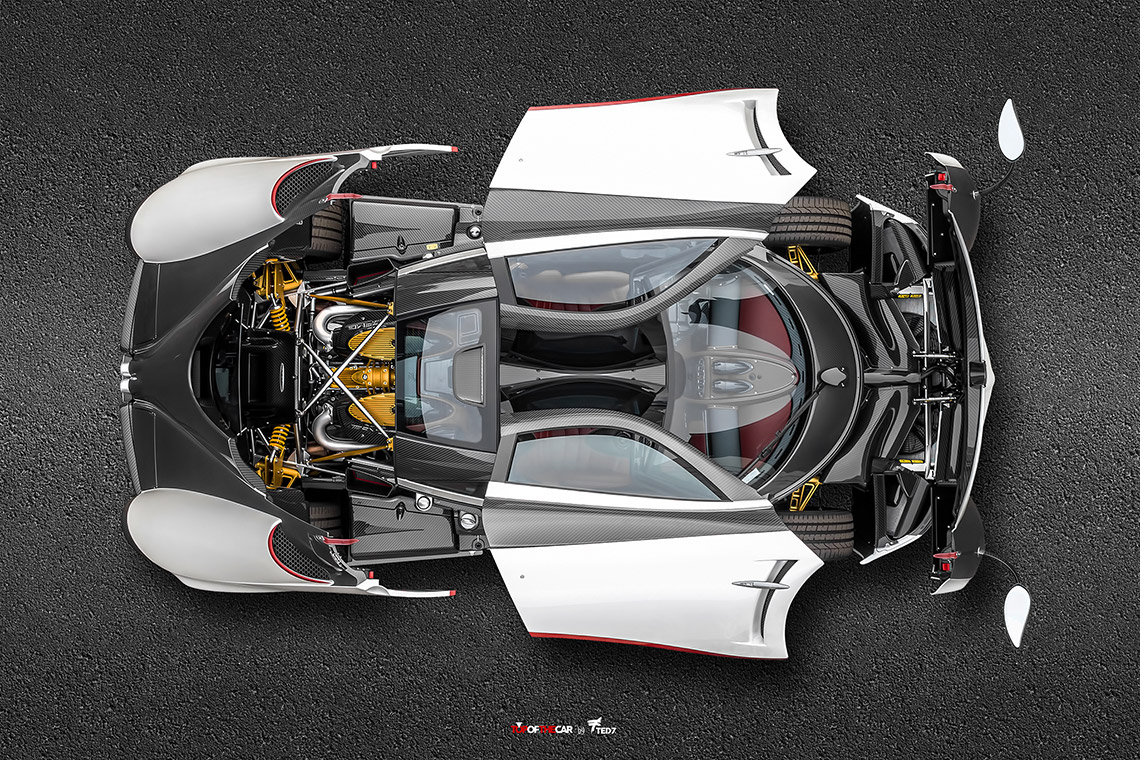 All the photos are shot by Ted 7 Photography. The top view shot of the car comes courtesy of Top of the Car where you can also buy prints.