With the massive success of the first Protective Film Solutions Open House last year we knew we were going to have to do it again! This is PFS Open House 2018.
It's hard to put into words everything we'd love to project about PFS Open House 2018. The feeling of being there and being a part of it. Everything from the outrageous cars, to the people and the overall ambience. It was just a spectacular day. We want to leave you below with videos and images from the event. What better way to have you relive it if you were there? Or just as importantly, to have your experience it if you weren't able to attend.
PFS Open House 2018 Official Video – #PFSOH
This is a car show like no other! …And you thought last year was crazy? It can always get better! We've learned a lot from our first Open House. We took all the steps necessary to make this one even more amazing.
Protective Film Open House 2018 is a wrap! We will continue adding photos and videos to this page as we acquire content from the show. Bookmark it so you don't miss any.
#PFSOH 2018 Gallery
Photos by Ted 7 and RallyWays.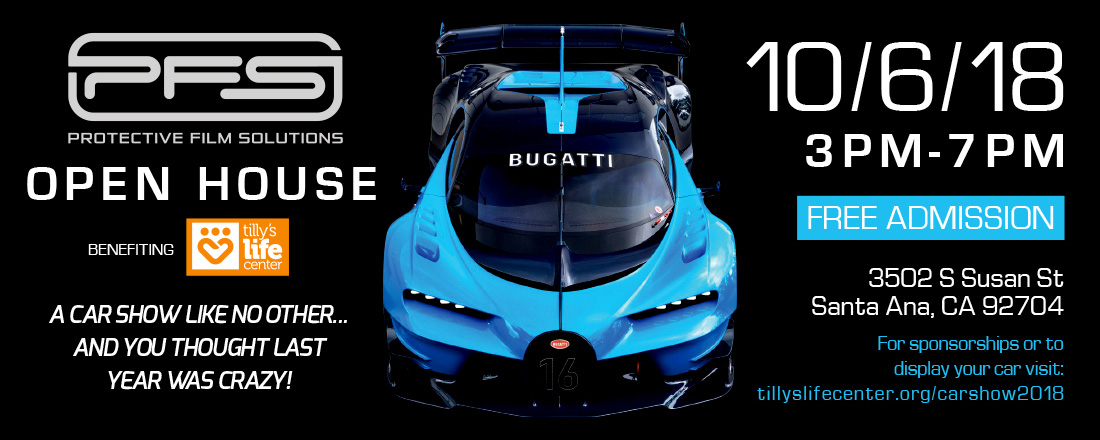 If you attend ONE car show this season, this is the one you need to come to.
To give you an idea of what we're talking about here, last year we had 21 hypercars. That's not counting all the special supercars, food, music and great people.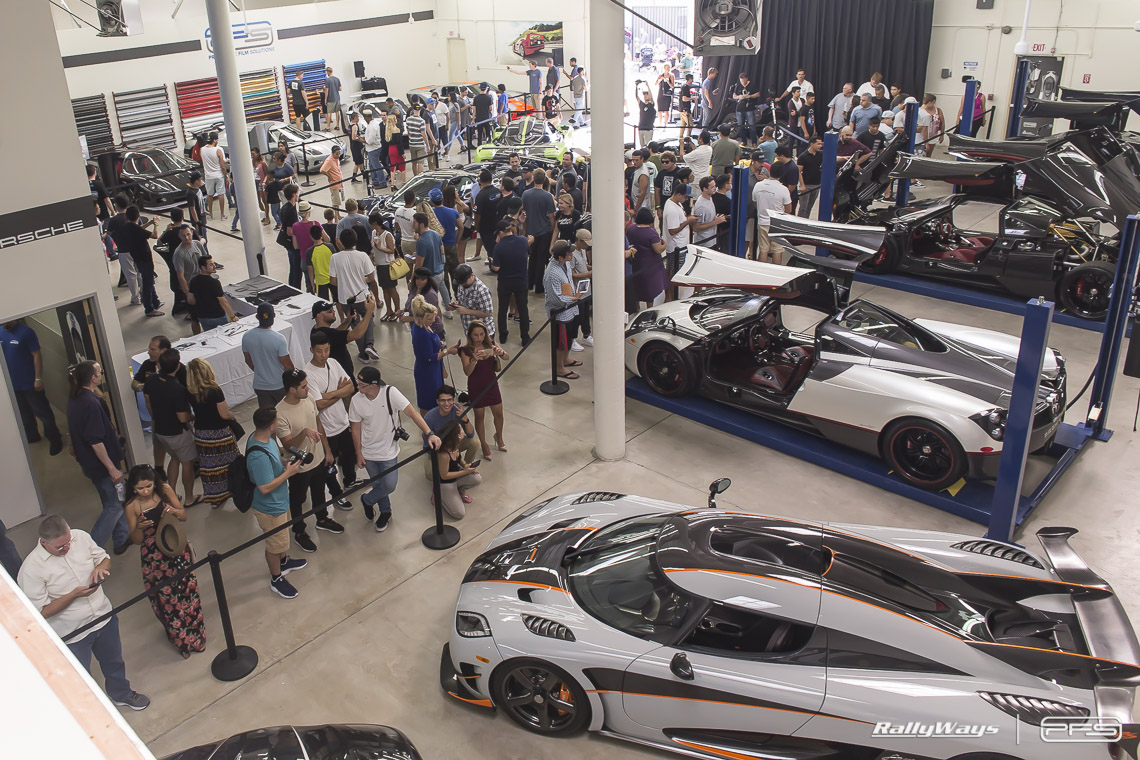 We want to make sure the PFS Open House backs a good cause. We cannot simply run a car show and call it a day. We want to give back. We have again partnered with Tilly's Life Center as the non-profit foundation of choice. The donations and entry fees will benefit this extraordinary foundation.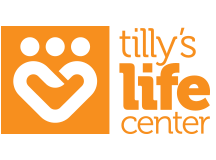 "Tilly's Life Center (TLC) is a youth-focused nonprofit empowerment program for teens helping to change attitudes and mindsets in order to overcome adversity and ultimately find happiness and success."
Show info:
PFS Open House 2018

October 6, 2018
3 – 7PM
Protective Film Solutions
3502 S Susan S St
Santa Ana, CA 92704

Free admission for spectators
PFS Open House 2017 Video
The registration of vehicles for the show was handled by Tilly's Life Center