Mark you calendars! The Protective Film Solutions Open House and Charity Event is on September 9, 2017, from 3pm to 7pm at our new Orange County location.
This is going to be a car event like no other — a hypercar event. You will have the unique opportunity at taking a close look at our new headquarters and walk amongst some of the world's most amazing hyper cars and super cars. To top it off, enjoy savory food, great people and a fantastic time.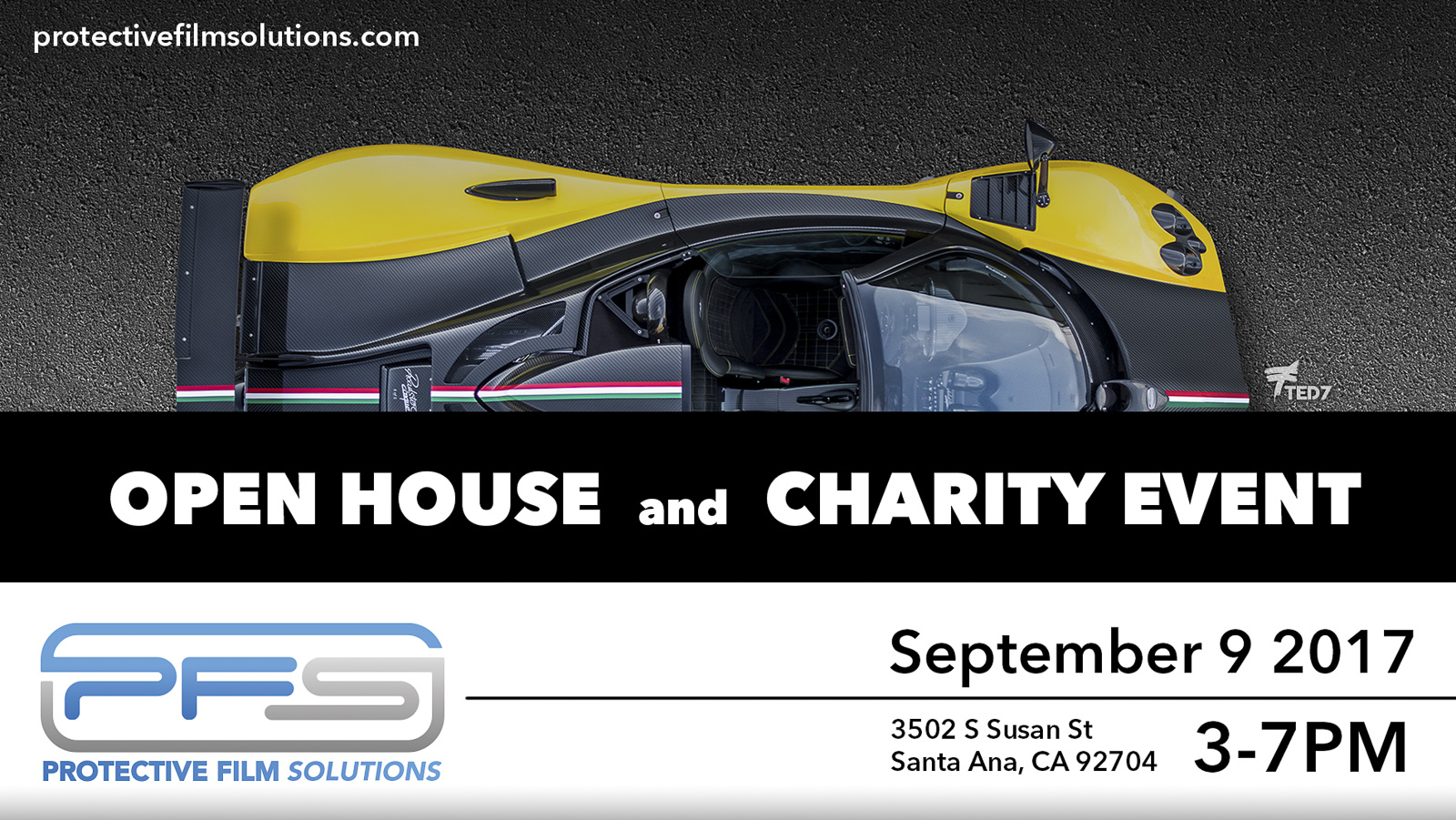 We have already scheduled a great number of very special cars confirmed to attend the event. In order to accommodate an event of such scale, we have also acquired permits to close off Susan Street, where our shop is located.
Even with our extensive work to secure space and accommodations for all, you need to register your car to display it at the show. This will make it so we can save a spot for you. This is not a simple car meet where you just show up and park. If you don't register, we cannot guarantee a good location at the event.
We are working closely with Tilly's Life Center Foundation as the official charity for the PFS Open House. All proceeds from registering for the event will go directly to them.
So don't wait! The PFS Open House is only 4 weeks away. The excitement over this date is real and the spots will fill up quickly. Register today!
Register your car for PFS Open House below
Submission of form registration does not ensure a spot at the show. We will contact you to confirm that your spot has been reserved.